Here is a short compilation of lovely things I have purchased over the past few weeks, that I had to document.
This completely gorgeous top was in the sale and the only one left in store was my size ( it was meant to be) I love the lace edging and the tiny pockets that you can't fit anything in, topshop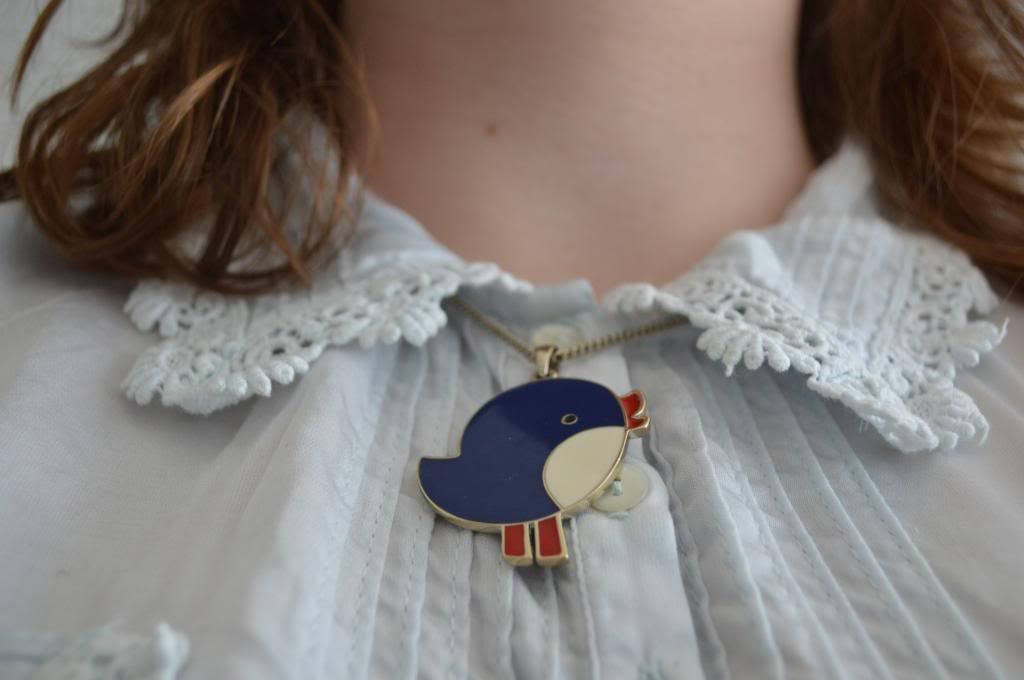 super cute bird necklace that I got for £1 in a charity shop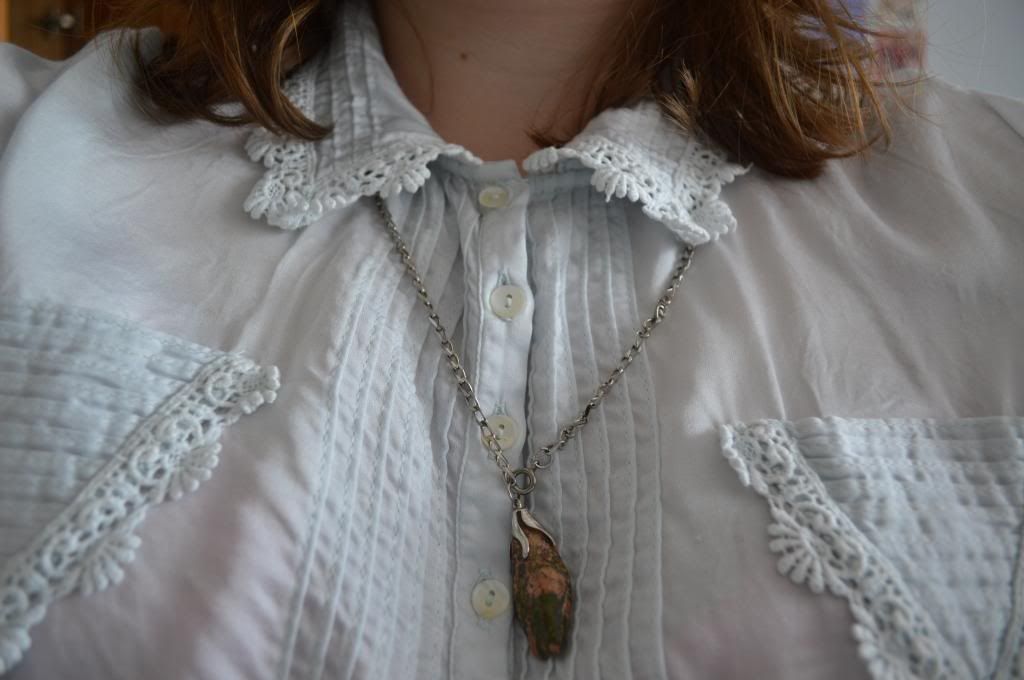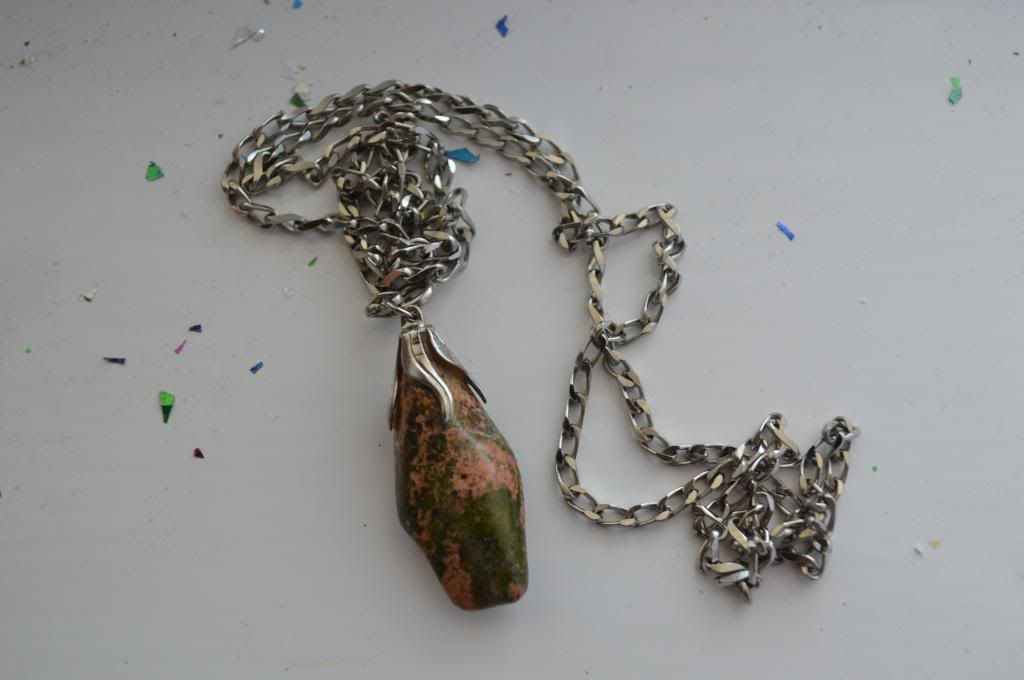 VERY awesome semi-precious stone necklace that is I picked up at a car boot sale for £3.
I really want to know what this stone is called if anyone knows pls pls tell me.
I also purchased 'marie antoinette' for a bargain 50p also at a car boot sale. I watched it last night and like very single
other teenage blogger gurl I loved the lavish aesthetic and awesome cakes.
A dreamy song for long dreary days