Today I went shopping with my mother, In the reasonably sleepy South Molton. We went mainly because there are some really good charity shops their, but unfortunately most of the charity shops where closed (because apparently people don't like to work around easter!)
Luckily Nightingale Lane Vintage was open; I have to say a few words about this shop, because it has to be one of the most perfect vintage shops I have ever been to. The shop itself is beautifully arranged. (and doesn't have that weird smell that some vintage shops have) The clothes are all immaculate and have obviously been carefully picked out.The clothes are also relatively cheap for vintage, so if you are in the South Molton area Nightingale Lane Vintage is defiantly a must.
here is a beautiful example of the kind of thing you can purchase there.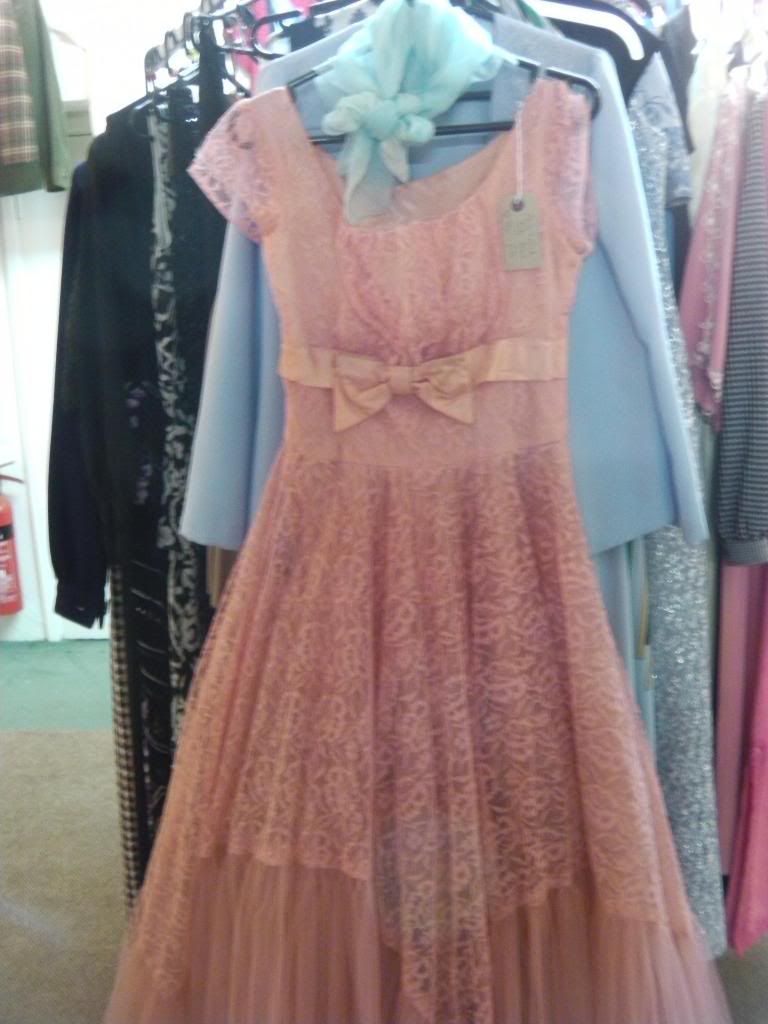 At the vintage shop in question I purchased a very snazzy 60's shirt, with a very pretty print and a very large collar.....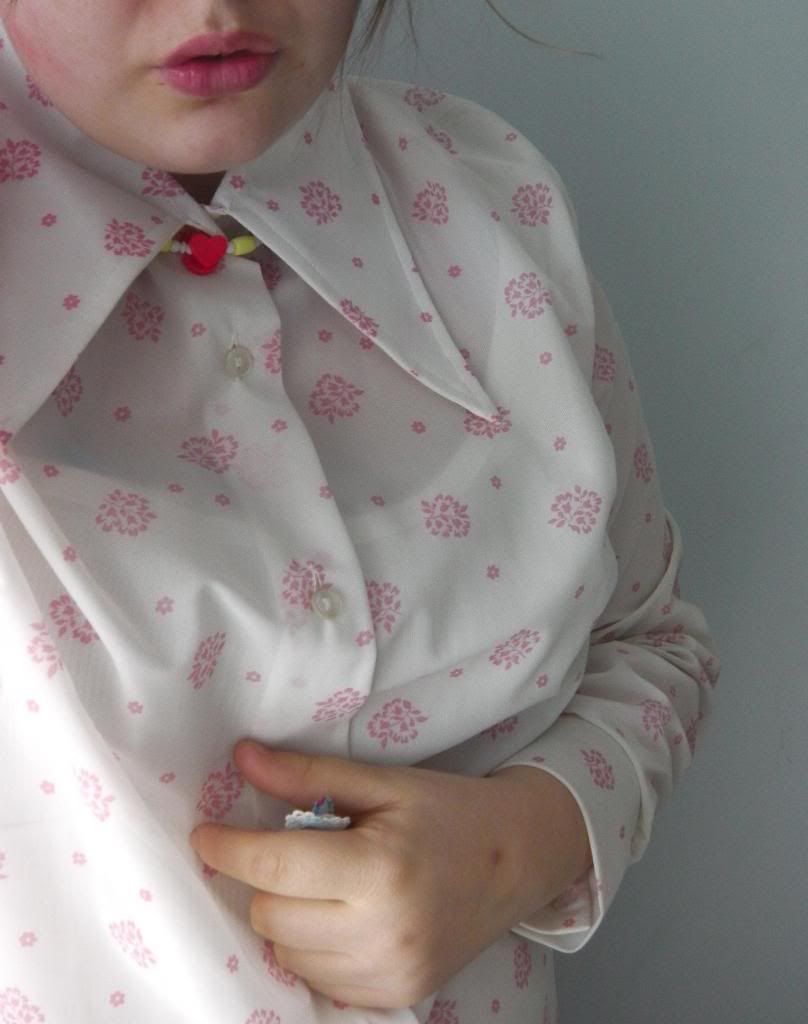 I also purchased some pretty hair slides.
I have also updated my picture wall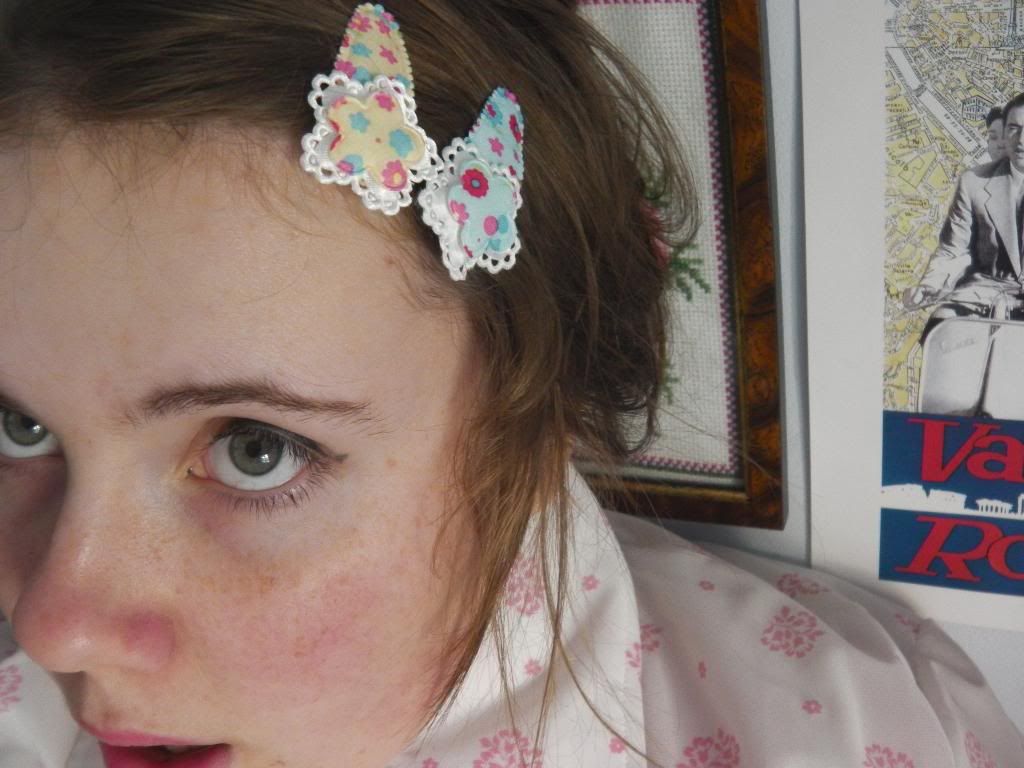 kiss kiss
Sophie