As I am a blogger of the the (almost fashion) variety, I have to blog about things I have purchased so.... here are the fruits of a shopping trip to Exeter.
I told myself before I went, that I would not spend too much money in Topshop, of course that didn't happen I bought, two pairs of socks, some shorts and t-shirt there (gah, topshop why do you tempt me with your socks and clothing with cats on?)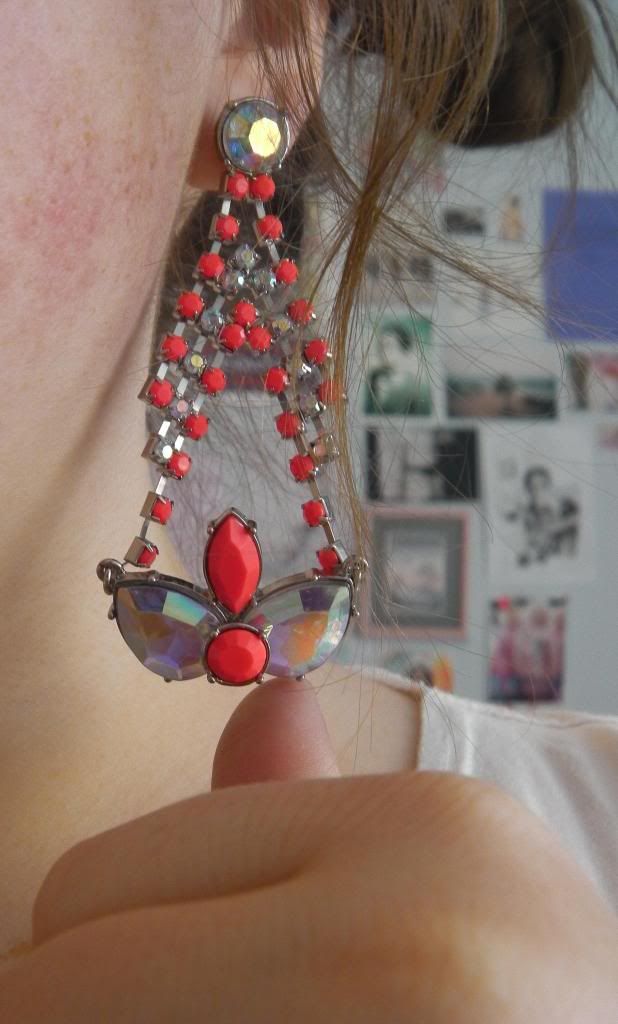 some delightful chandelier earrings
from H&M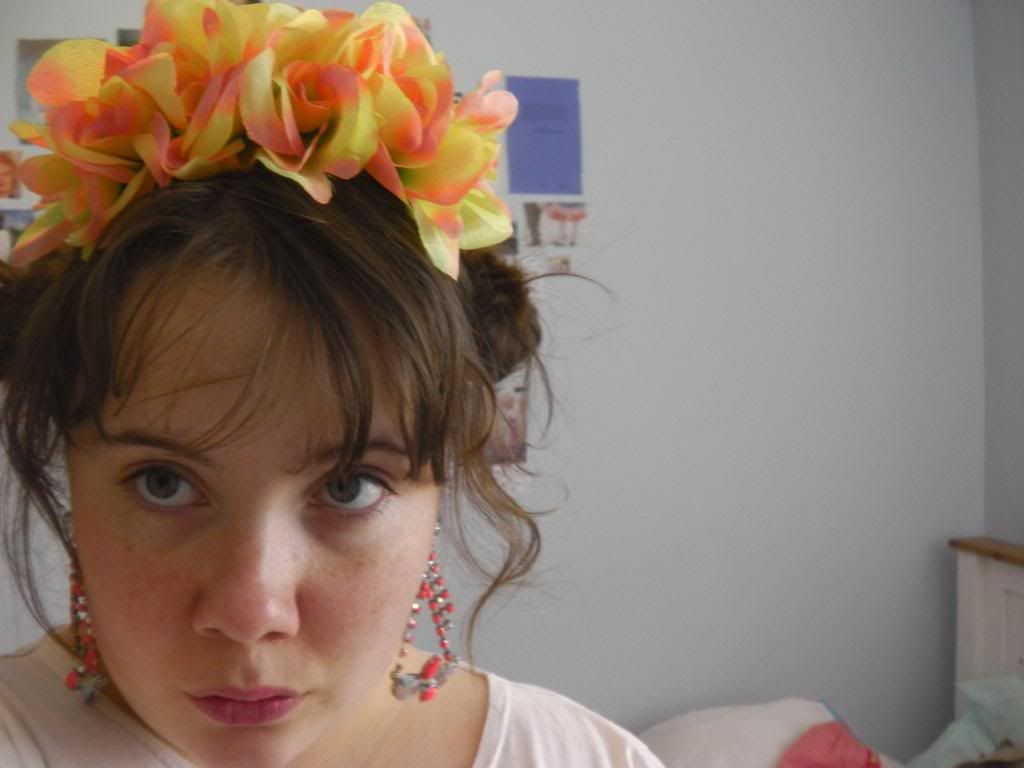 a new flower crown, that I made from £1 fake flowers and a £1 hair band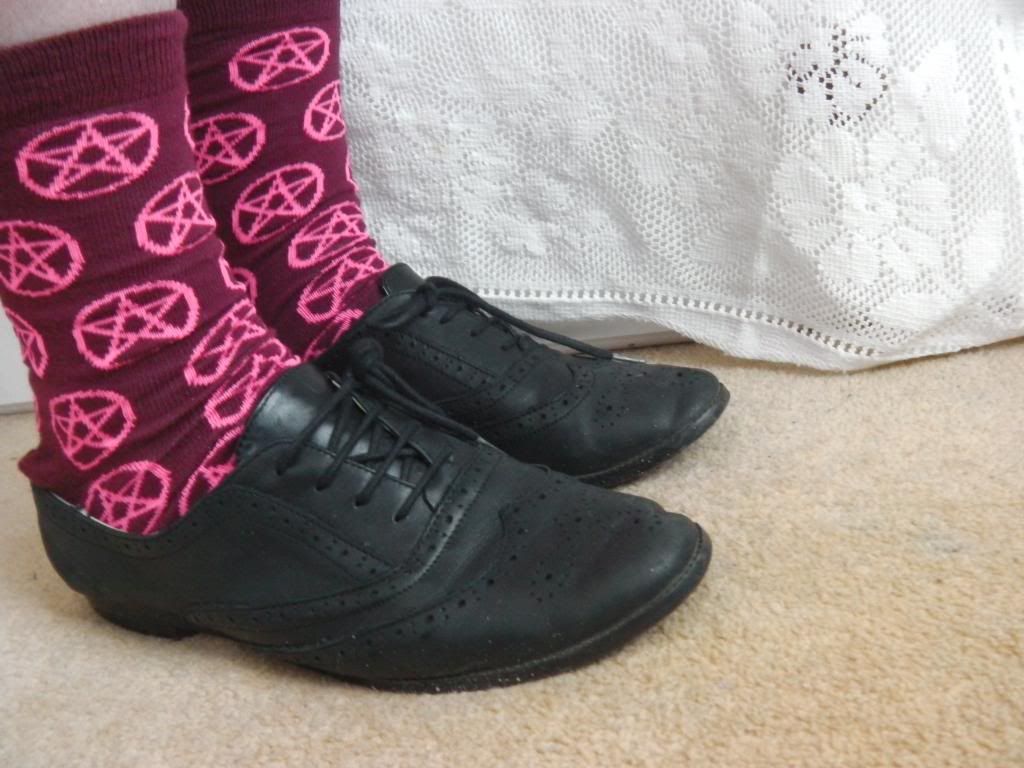 PENTACLE SOCKS, THE ULTIMATE TEEN WITCH ACCESSORY!
T-shirt with a cat on, what more do you want?, Topshop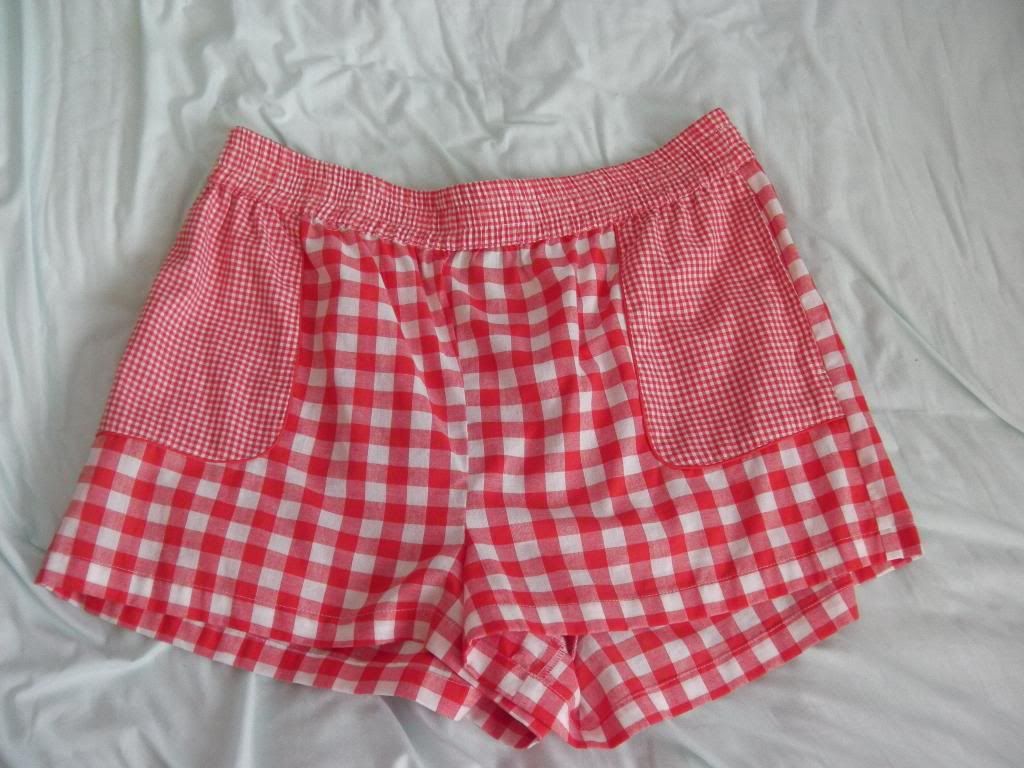 The damn cutest shorts eva, Topshop
adorable frilly lilac socks, also Topshop
Today, I decided to experiment with some 1 wash hair dye with varying
results